Illustration for Adventure Race - 2019
Illustration for Adventure Bike Race - 2019 I worked with adventure cyclist Sarah Swallow to create an illustration for her event Ruta del Jefe. This is a 125-mile self-supported adventure race following a variety of dirt, rocky, and sandy surfaces around the Santa Rita Mountains, the lair of El Jefe, one of only three North American Jaguars to remain in the U.S. This illustration was based on the jaguar that rains over the Santa Rita Mountains. Featuring that dirt road and plenty of cacti like yuccas, barrel, and prickly pear. The colors in this illustration were inspired from the Tohono O'odham nation artwork from Southern Arizona.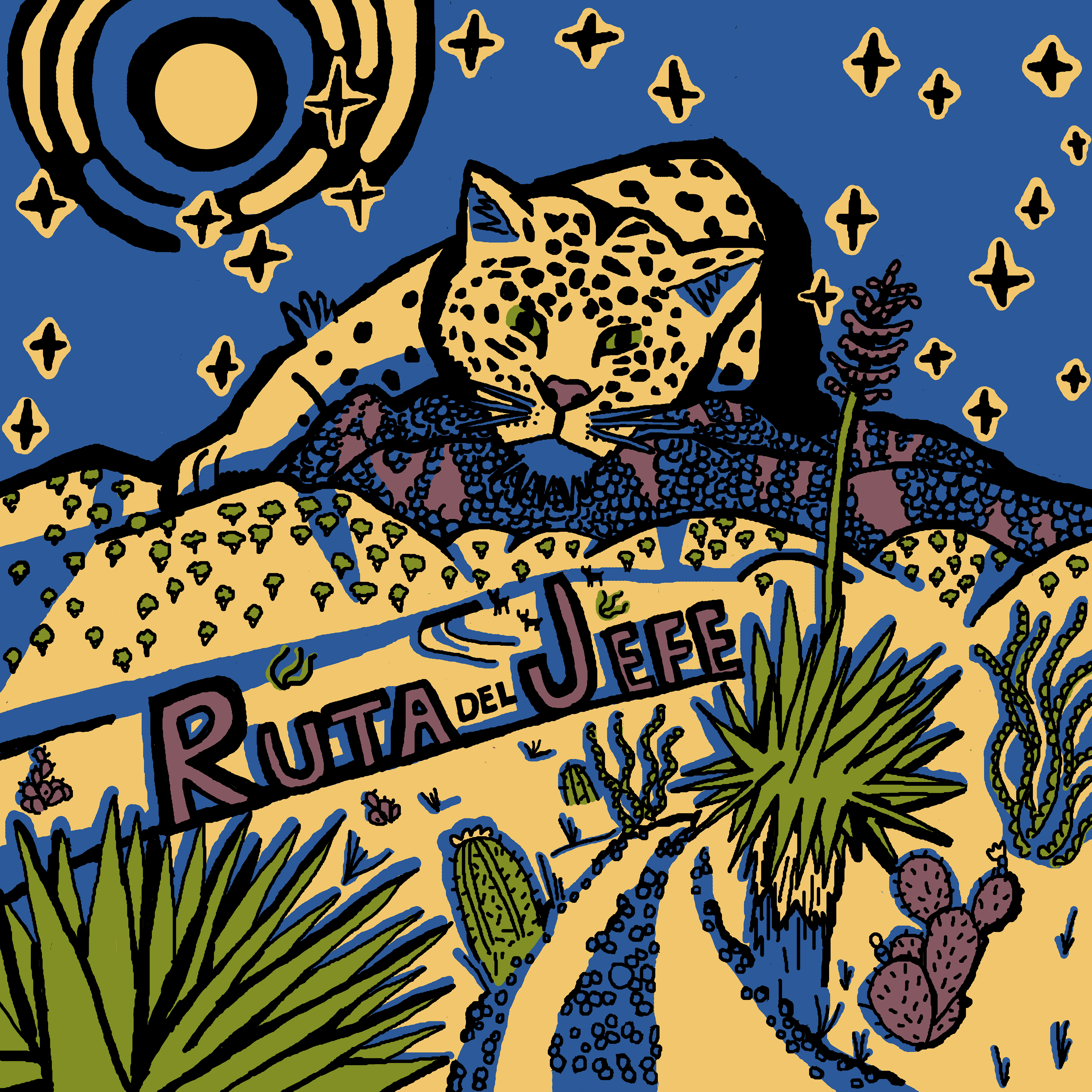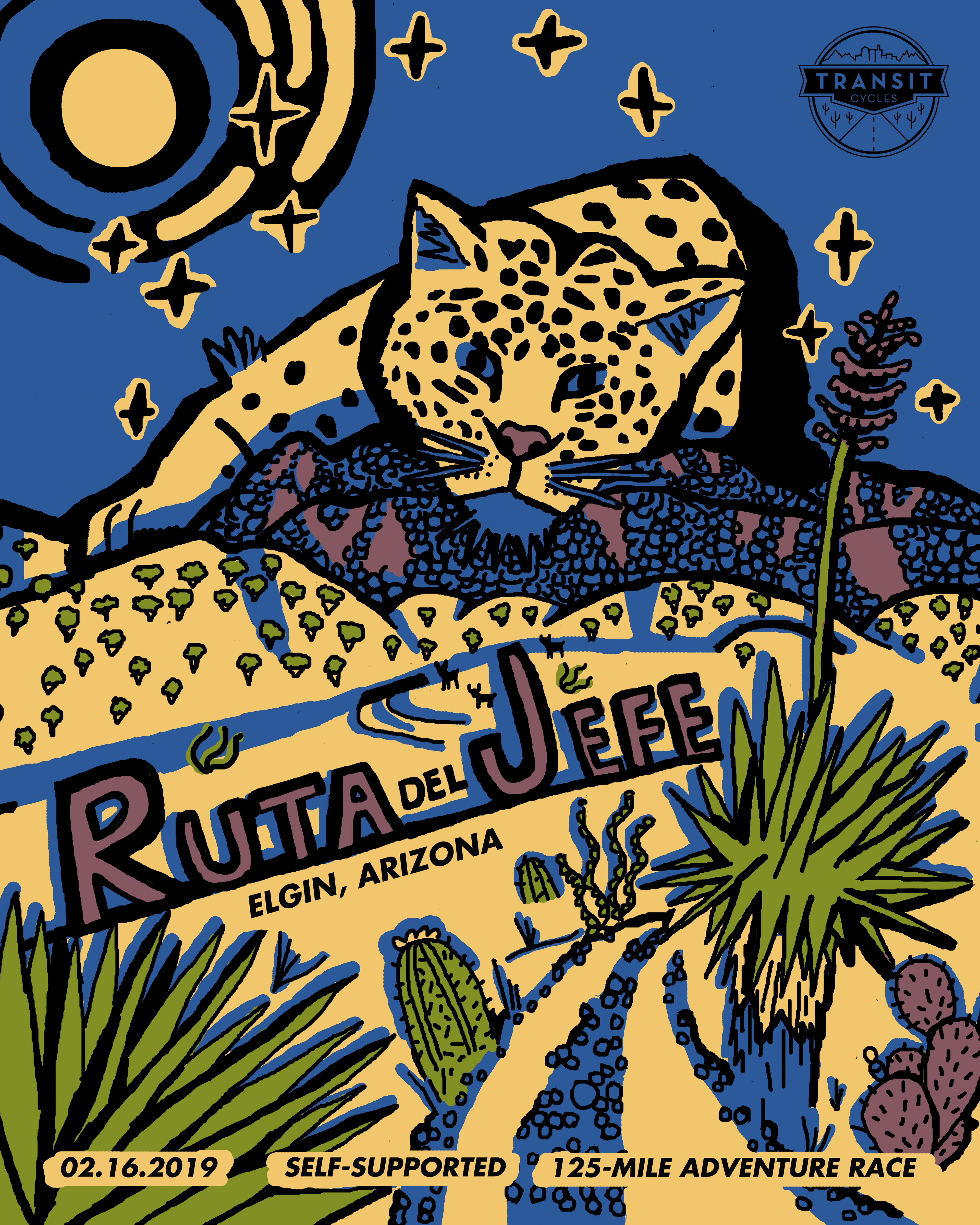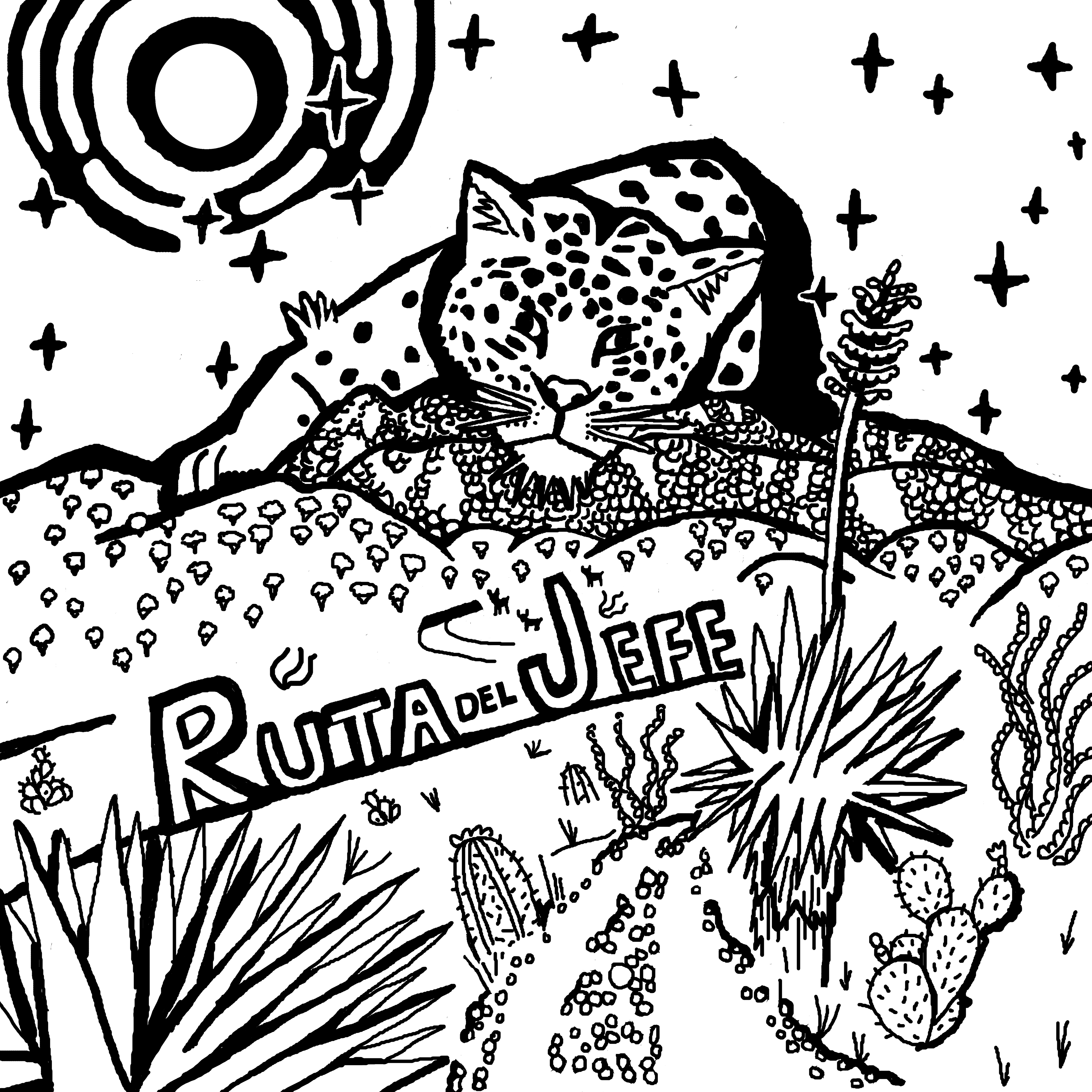 Shirts and Bandanas coming soon! 
Interested in learning more about this adventure race-- visit:
@sarahjswallow